Large Scale Manufacturing


Here at Watertest Systems for the last 30 years we have been involved in the research, development, and manufacturing of products for the water industry.
Here at Watertest Systems for the last 30 years we have been involved in the research, development, and manufacturing of products for the water industry. So when the challenge of producing hand sanitiser was presented to us by a group of medical practice managers, we knew we had the right team to do the job.
While a portion of the hand sanitiser market was being filled by distilleries for consumers. Medical professionals around Australia were crying out for a product that complied to the Australian Therapeutic Goods Association standards, of 80% Ethanol.
To commence the project, we began by making small batches in our laboratory until we were satisfied that the product we produced was up to the Australian TGA standards. Once the hand sanitiser we made was approved by all parties involved, we could then get under way with our large-scale manufacturing. Although it may sound as simple as flicking a switch to change over production from other items we produce, due to the high ethanol content, we had to ensure safety standards were met. This meant upgrading our facilities to increase safety levels.
During this manufacturing process, we were also aware that having the finished product, hand sanitiser, was only half the battle. We needed to be able to pack the large batches down into more user-friendly sizes. This then began the next challenge of finding a reliable source of bottles and jerrycans. For any other moment in time, sourcing bottles and packaging materials would not be an issue, but with the limitations placed on suppliers and manufactures due to COVID-19 we had to work closely with our suppliers.
Collaborating with our packaging suppliers, we were able to get a regular supply of 5L and 20L bottles, along with lids, into our manufacturing facility. We were also able to work with our local printing team to get over 30,000 labels produced, ready to go onto the finished product. Finally working with our supplier of boxes, we were able to get 50,000 specially made boxes produced within a week.
Once the hand sanitiser had been produced in large batches (15,000 to 20,000 litres), it was then packed down into 1000L IBCs ready for bottling. Although Watertest Systems have variety of filling machines available, due to the high ethanol percentage we had to ensure that the hand sanitiser was packed off in a spark free environment, so we used our gravity feed filling station.
Although the product had changed, our procedure for large scale bottling remained the same. Our production team were able to get the hand sanitiser in bottles, capped and packed into boxes for distribution. Within the space of 2 we were able to supply over 4,000 hospitals and medical practices across Australia with TGA certified Hand Sanitiser.
This is just an example of one of the many products we are currently producing for clients all around Australia and the world. If you or your business need any toll manufacturing, bottling, packing, please don't hesitate to contact the team at Watertest Systems for more information. Send an email to service@watertestsystems.com.au or give us a call on 02 8706 5400.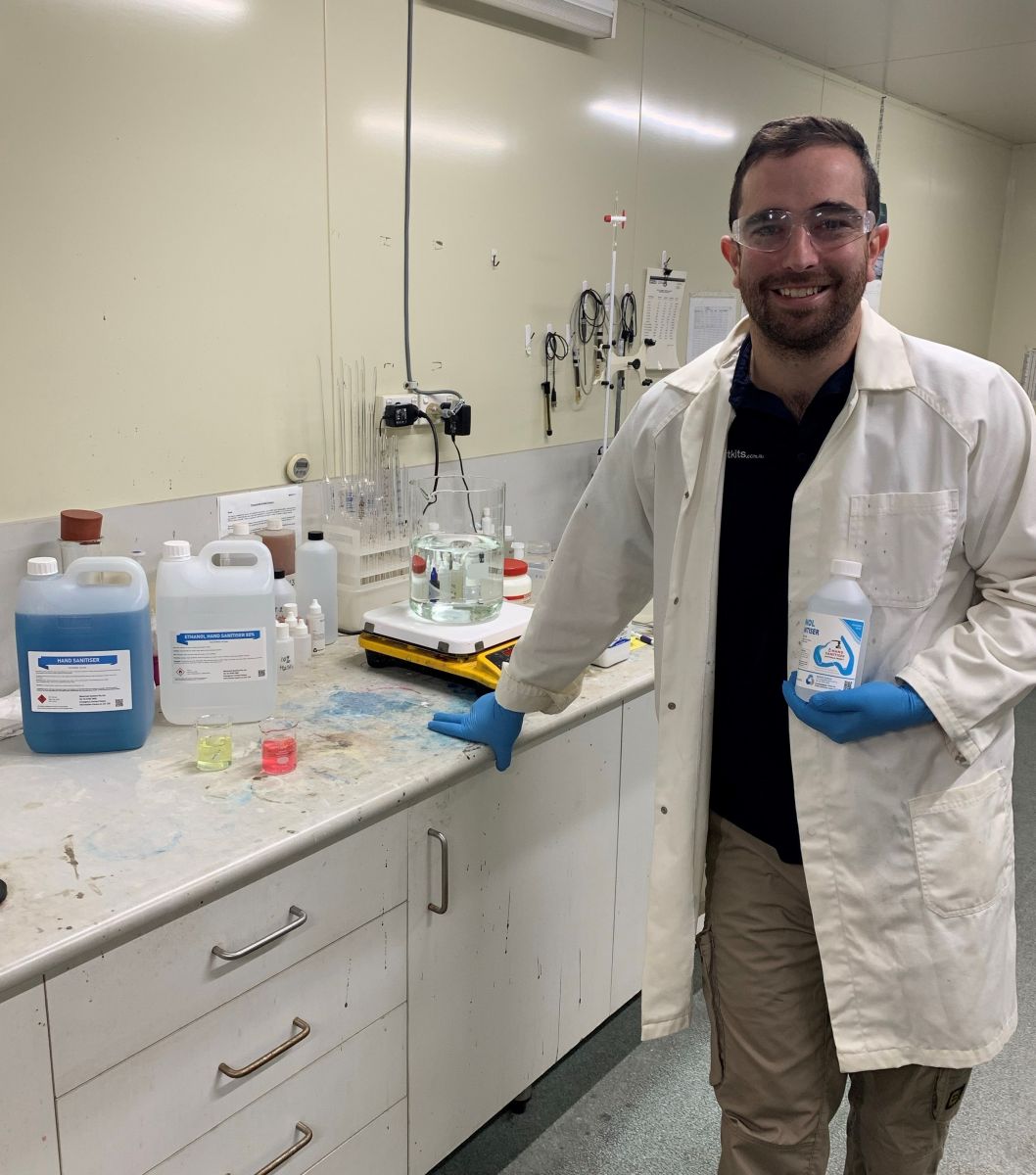 ---
Leave a comment